If you need a Seat repair shop in Marbella, you will find it in GuerreroCar.
Servicio Oficial Seat Marbella
In
GuerreroCar
we inform you in advance of the operations that your vehicle needs and their prices, as well as the time of work required, always offering you the best quality and the trust you need.
The best guarantee for a
Seat
is to take it back to the original manufacturer.
Suspension / lowering and lifting kits
Air conditioning installation and repair
Installation of superchargers, compressors and turbochargers
Electrical system service and repair
Transmission and clutch service and repair.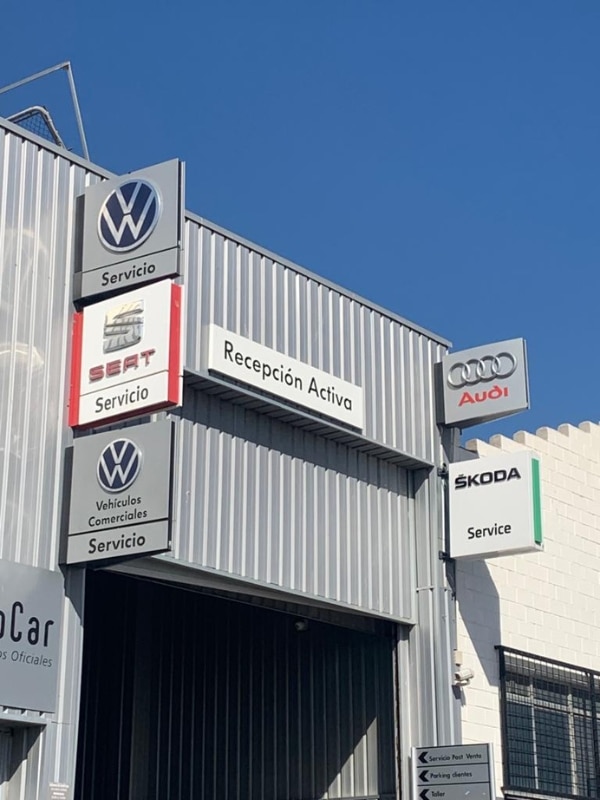 In our Seat garage in Marbella you will enjoy the exclusive advantages that only a specialized garage can offer you.

Official maintenance
Your vehicle at home from the first day. From the first maintenance, we drive together.

Warranty
Your car in perfect condition. All official warranties at your disposal

Spare parts
All the parts and accessories you need

Comprehensive advice
Our Service Advisors will take care of your vehicle and will inform you about free campaigns and anything your car might need in advantage.

Fixed price
Packages specifically created for your vehicle, taking into account model, mileage and age.

Warranties
Official warranties, taking care of you down to the smallest detail. Peace of mind from the first km to the last.

Free Pre ITV
No surprises, because we know that your time and money are important. We will carry out an exhaustive inspection, making sure you will not have a single problem going through the MOT test.

Maintenance
Choosing Official Services means having professionals trained specifically for your car and the highest quality products and solutions.

Integral bodywork
The mechanics and bodywork of your car in the hands of the best experts. Original spare parts, authorized vehicle paints and the most qualified hands.
Bodywork and painting: SEAT bodywork
In our official Seat bodywork and painting department in Marbella we have qualified professionals who are experts in the brand, as well as the official materials and tools recommended by Seat. In Guerrerocar we have all the necessary departments to satisfy the needs of Seat vehicles. Our commitment is to apply the most innovative techniques to meet your needs and offer a fast and professional solution to take your Seat vehicle back to its original condition without compromising safety and ensuring optimal service and proper assistance. For the best comfort and to reduce worries in the event of any type of accident, we manage the claims with your insurance company and we can offer you a courtesy vehicle to minimize the inconvenience during the stay of your car in our facilities. You can find us, the official Seat Marbella body and paint shop, in the industrial area of Marbella.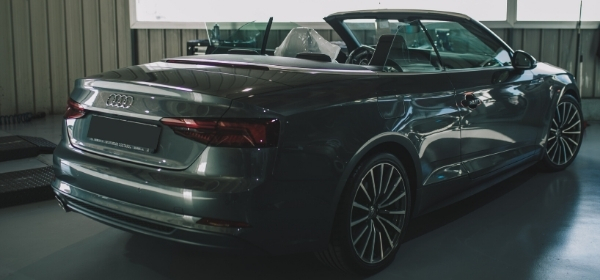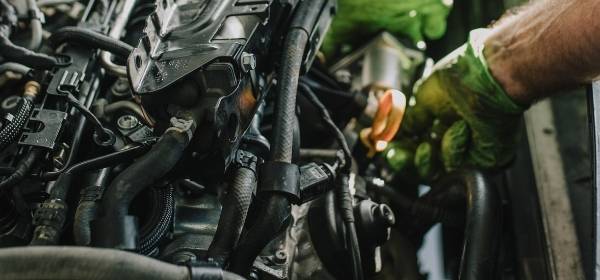 SEAT Mechanics in Marbella
Our team of SEAT mechanics in Marbella. Guerrerocar: official repair shop for your SEAT car in Marbella, San Pedro, Puerto Banús and Estepona The Seat mechanic team in Marbella of GuerreroCar follows the demanding quality standards proposed by the brand, which guarantees the best results in any type of repair, such as bodywork, paint, mechanical or electrical, ensuring that your vehicle is always in the best conditions. Both in repairs and routine maintenance tasks, our team of Seat mechanics in Marbella is highly trained to understand and address everything your Seat vehicle needs, making use of the most modern diagnostic and recognition equipment, which allows us to quickly identify faults and ensure a quality repair and the best result. Our team of Seat mechanics in Marbella is at your disposal, so that your only concern is to enjoy driving, with the peace of mind of leaving your Seat vehicle in expert hands.
Are you looking for a used vehicle?
What our clients think about our services
Excelente atención y servicio, tuve un problema con mi coche y me he sentido muy tranquila con este taller, sin abusos de precios pese a ser casa oficial y comunicación constante sobre el Estado de mi vehículo. Adrián fue quien llevó mi caso y Chapo por su gran trabajo! Gracias!!!
Buena experiencia. Un trato de calidad por parte de Adrián.
Atención estupenda de parte de Adrián González