Car Maintenance in Marbella
At
GuerreroCar
our team professionals are totally qualified to carry out the maintenance of your car.
Your car Maintenance in Marbella
Both in repairs and routine maintenance tasks, our team of mechanics in Marbella is highly trained to understand and attend everything your vehicle needs, using the most modern diagnostic and recognition equipment, which allows us to quickly identify breakdowns and ensure the best quality repair and results.


Optimal service guaranteed

Fast and professional solutions

Precise and expert finishes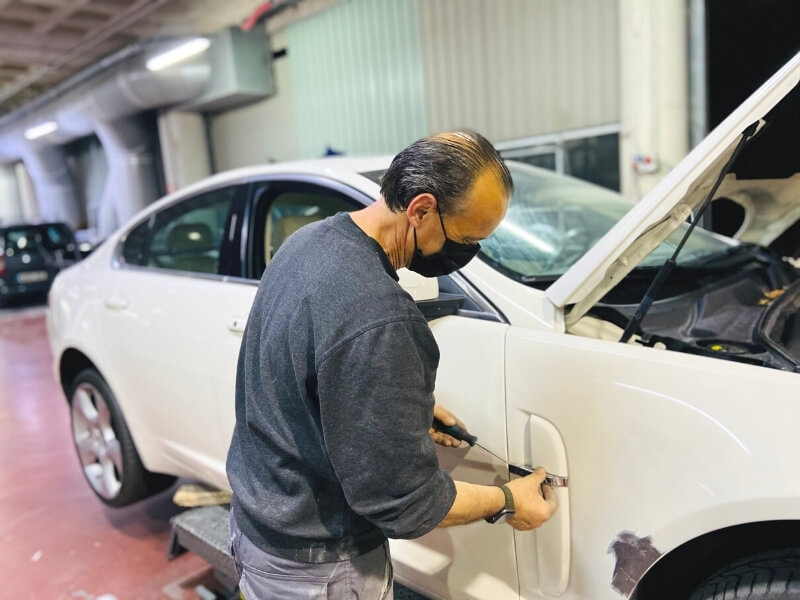 Come to our authorized sheet metal and painting car workshop in Marbella and your vehicle will be restored by our team's professional hands, making sure we match the standards. You will pick up your car as if it was new, having the guarantee it hits the mark in comfort, security and efficiency

Official maintenance
Have your car at home the first day. We drive together from the first maintenance.

Guarantee
Your car in perfect condition. All the official guarantees at your disposal.

Replacements
Each and every part and accessory you need for your car.

Comprehensive advice
Our Service Advisors will take care of your vehicle and will inform you about free campaigns and anything your car might need in advantage.

Fixed price
Packages specifically created for your vehicle, taking into account model, mileage and age.

Warranties
Official warranties, taking care of you down to the smallest detail. Peace of mind from the first km to the last.

Free Pre ITV
No surprises, because we know that your time and money are important. We will carry out an exhaustive inspection, making sure you will not have a single problem going through the MOT test.

Maintenance
Choosing Official Services means having professionals trained specifically for your car and the highest quality products and solutions.

Integral bodywork
The mechanics and bodywork of your car in the hands of the best experts. Original spare parts, authorized vehicle paints and the most qualified hands.